Available for immediate occupancy with only a single suitcase.
Accommodation
Comfortable


Room
Comfortable living starts from the first day


with fully equipped furnishings, appliances,
tablewares and cooking utensils.

What the typical monthly apartment is

"The rental fee of living wares cost extra?"
"It's a bit nervous to use the old furniture and appliances"
"It's too much work to prepare living wares by myself"

Don't you have this kind of view?
However those living wares greatly determines the quality of daily life.

Tokyo Monthly 21 leads you to the comfortable living with well-equipped facilities.

Main Facilities
Relax
The specialized supplier maintains the bedding set.
The bedding set which you spend lots of time with is provided in rental as it's cleaned as a level of Hotels after washing at the maintenance factory specializes in linens.
Towel sets are provided as a brand new.
Single, Semi-Double and Double size of the bedding set and additionally Futon set on the floor is available for the extra tenant.
Bathroom
Spaciously designed separate bathroom and toilet room
Apartments for singles however with well-equipped family apartment-type facilities. This idea is reflected in the design.
Private Bathroom with heater, dryer, ventilator functions, bath water reheating and private toilet room with a shower toilet is available to use comfortably. Additionally, there is a wash stand in some rooms for further additional convenience.
Internet Access
Unlimited Wi-Fi and LAN internet access is available.
Unlimited Wi-Fi and LAN internet access is available in all rooms for your comfortable internet connections.
Support your internet life with a rich internet environment such as for work at home and downloading movies in holidays.
* Please refrain from occupying the lines such as online multiplayer games, sending and receiving large files etc. It might be caused inconvenience to other customers.
Security
Reliable customer services for 24 hours a day
Tokyo Monthly 21 "Concieria 24 reliable service" is included in the management fee for your safe and security.
We provide 24 hour customer service if any trouble or failure of indoor facilities and equipments that can occur in daily life.
Main Services
Plumbing problems
Lock and key services
Electrical problems
Glass repair
Gas problems
Facility List
Appliances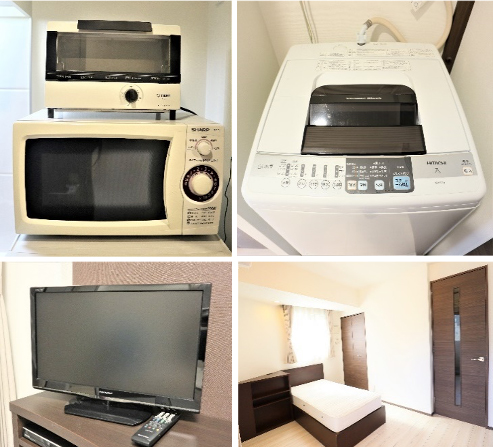 LCD TV

×1

Refrigerator

×1

Washing Machine

×1

Microwave

×1

Toaster

×1
Vacuum Cleaner

×1

Rice Cooker

×1

Hair Dryer

×1

Iron

×1
Furniture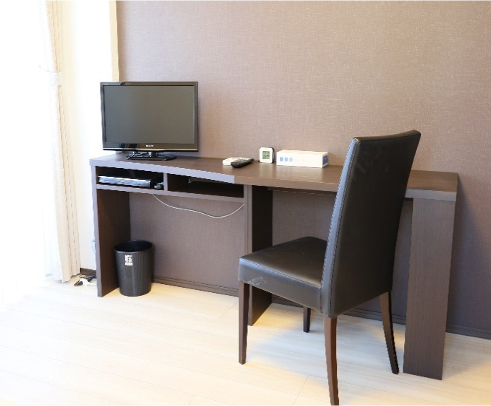 Bed

Size(S/SW/W)

TV stand

×1

Desk

×1

Chair

×1

Ironing Board

×1

hanger

×5
Tablewares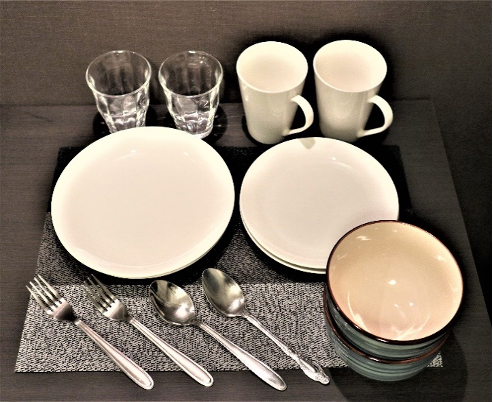 Dish (Large)

×2

Dish (Medium)

×2

Bowl

×2

Mug Cup

×2
Cookwares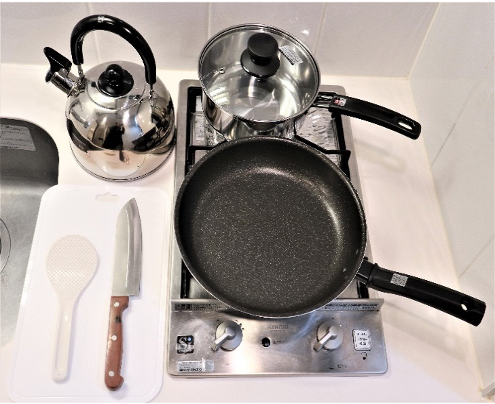 Frying Pan

×1

Pot

×1

Kettle or Electric kettle

×1

Kitchen Knife

×1

Cuttting Board

×1

Rice Paddle

×1
Expendables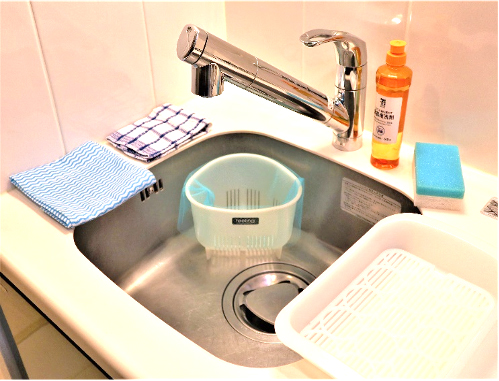 Dishwashing Detergent

×1

Dishwashing Sponge

×1

Sink Strainer

×1

Sink Garbage Bag

×3

Drainer Basket

×1

Kitchen Towel

×1

Aluminum Foil Burner Bib Liner

×1
Bath Detergent

×1

Bathtub Scrub

×1

Toilet Detergent

×1

Toilet Brush

×1

Toilet Paper

×2

Tissue Paper

×1

Garbage Bag

×5
Close