Tokyo Monthly Mansion Azabujuban 1mins by walk
Concieria Azabu Juban
★Free Wi-Fi Access★Discover the unrivaled value of Concieria Azabu Juban, located amongst historical embassies, consulates and executive residences. This high-class district is also home to countless popular destinations including Tokyo Tower, Roppongi Hills, Tokyo Midtown and Akasaka Sacas, and their proximity to the Concieria Azabu Juban offers residents with the most pleasurable experience. An array of international schools and import foods grocery stores within minutes walks from the building offer a comfortable and welcoming environment for expatriate residents. *Please note there is no front desk at the apartment.*Inquiry 9:30-18:30 on Weekdays, 9:30-18:00 on Sat, Sun and Holidays.
Direction from Nearby Stations
Our prime location, just 1 minute walk from 5a Exit of Azabu Juban Sta. Many Supermarkets, Convenience Stores and Drug Stores etc. are nearby. We are sure you'll be able to lead a stress free life.
City Atmosphere
Many Embassies and International Supermarkets and International Schools are in the neighborhood, It's one of the most popular location among foreigners and a perfect environment for a comfortable living. Azabu Juban Shopping streets are just a few blocks away. Please enjoy the atmosphere of an attractive town which you feel freshness and nostalgia.
Access to Major Cities
2 Stations 3 Subway Lines available. Easy access to Shinjuku and Shibuya. Besides, 7 minute walk to Akabanebashi Sta. of Toei Subway Oedo Line and 13 minute walk to Roppongi Sta. of Tokyo Metro. And an extremely convenient location for Tokyo Nightlife after work without having to worry about time.
Staff Comments
No doubt about a convenient living with a prime location. Only 1 minute walk to the nearby Station "Azabu Juban". Azabu Juban still retains old-fashioned shopping streets in the sophisticated, stylish cityscape. With a combination of old and new, Adjacent to the Embassy District, Experience the atmosphere with a wide variety of international cultures.
Features / Facilities
Close to University
Close to Car Parking
Close to Dry Cleaner
Close to Hospital
Close to Convenience Store
Close to Supermarket
Close to Coin Parking
Easy Access to Haneda Airport
Easy Access to Narita Airport
Easy Access to Shinkansen
For Students
For Business Trips
Temporary Residence for Short/Midium-Term
Convenient Location for Sightseeing
Outpatient Visit/Nursing Care etc.
Free Internet
High Security
Fully Equipped Facilities
Auto-Locked Entrance
Delivery Box
Room Cleaning Service Available at Additional Cost
Bicycle Parking
Motor Cycle Parking
Urgent Move-In
広めのお部屋(25m²以上)
Separate Wash Stand
Relatively New Building (5 Years Old)
Close to Train Sta. (in 5 mins)
With 140cm wide Double Bed
Plan
Standard Studio
20.48m²
From 5,700JPY/day From 171,000JPY/month

Standard Studio
20.48m²
From 5,800JPY/day From 174,000JPY/month

Superior Studio
25.41m²
From 6,000JPY/day From 180,000JPY/month

Deluxe Studio
29.45m²
From 7,200JPY/day From 216,000JPY/month
Access

Address

1-9-5, Azabu Juban, Minato-ku, Tokyo

Structure/Story Building

RC (Reinforced Concrete)/14 Story

Year Built

September 2008

Surrounding Facilities

Transactions

Lessor

Last Update

2020/07/20

Next Scheduled Update

2021/10/31
Plan
Type
Period
Rent

Utilities and
Property Management Fee

Checkout Cleaning Fee
Administration Fee : 4,400JPY/per contract, Contract Extension Fee : 3,300JPY/per contract
* C24 Reliable Service is included in the Property Management Fee.
 
Customer Reviews
Nov. 29, 2020 50's Male Business Trip

Aug. 20, 2020 30's Male Business Trip

Feb. 9, 2018 30's Male Outpatient Visit / Nursing Care

Jan. 25, 2018 20's Male Temporary Return from Abroad

Jan. 25, 2018 30's Female Temporary Return from Abroad

Jan. 25, 2018 20's Female Sightseeing

Great place! Will come back. Jan,2018 Singapore

Jan. 25, 2018 20's Female Sightseeing

Convenient little apartment. The property is conveniently located near a subway station. I liked that the room in which we have stayed had a washing machine with dryer function. It was very useful for our one week stay there. May,2017 United Kingdom

Jan. 25, 2018 20's Male Sightseeing

If you know Azabu Juban and want to stay in this area this i The room was very close to the facilities offered at Azabu Juban. Mar,2016 Australia

Jan. 25, 2018 20's Female Sightseeing

We had a great stay! The bed is comfortable,the kitchen is great,especially the location. Mar,2016 Japan

Jan. 25, 2018 20's Male Sightseeing

Good Value & Location...Would stay again! Very convenient location. Very safe and secure. Very clean. Yuka Yamase (staff) was very helpful via email. Good value for the location. Jul,2016 United States

Jan. 25, 2018 20's Male Sightseeing

Efficient apartment for solo-travellers. Rather small, but it is fine for a solo-traveler. Great location. Dec,2015 Netherlands

Jun. 2, 2017 30's Male Business Trip

ベッドの寝心地最高、設備が揃ってるだけじゃなく、サイズや機能も理想的。馴染むスムーズ、独り暮らしなら仕様を真似ます。家に居るのと変わらずでノンストレス!すごく気に入ってまた使います。

Dec. 22, 2016 30's Male Long Stay
Address
1-9-5, Azabu Juban, Minato-ku, Tokyo
Year Built
September 2008
Structure/Story Building
RC (Reinforced Concrete)/14 Story
Access
Surrounding Facilities
Monthly Apartment in the same area
Facility List
Appliances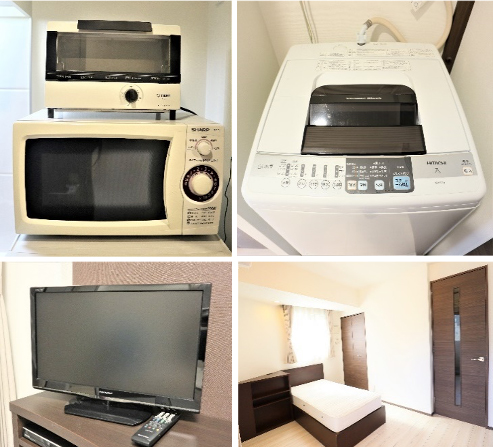 LCD TV

×1

Refrigerator

×1

Washing Machine

×1

Microwave

×1

Toaster

×1
Vacuum Cleaner

×1

Rice Cooker

×1

Hair Dryer

×1

Iron

×1
Furniture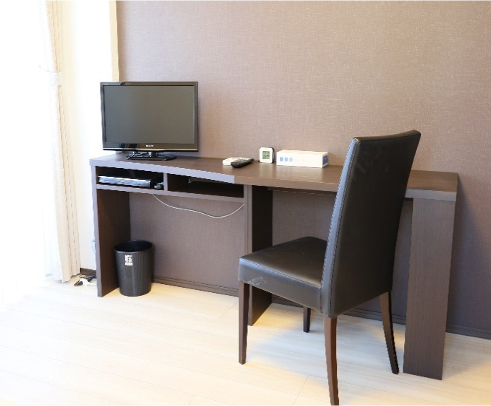 Bed

Size(S/SW/W)

TV stand

×1

Desk

×1

Chair

×1

Ironing Board

×1

hanger

×5
Tablewares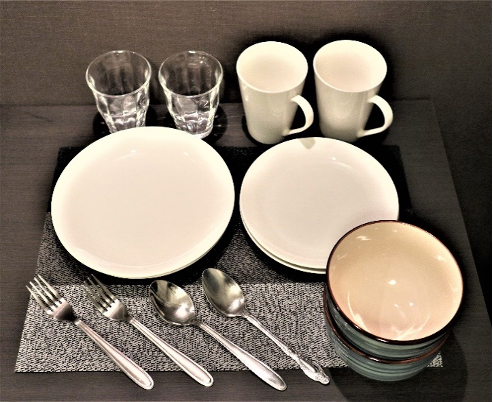 Dish (Large)

×2

Dish (Medium)

×2

Bowl

×2

Mug Cup

×2
Cookwares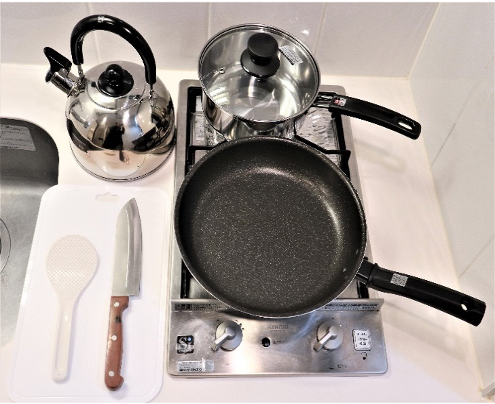 Frying Pan

×1

Pot

×1

Kettle or Electric kettle

×1

Kitchen Knife

×1

Cuttting Board

×1

Rice Paddle

×1
Expendables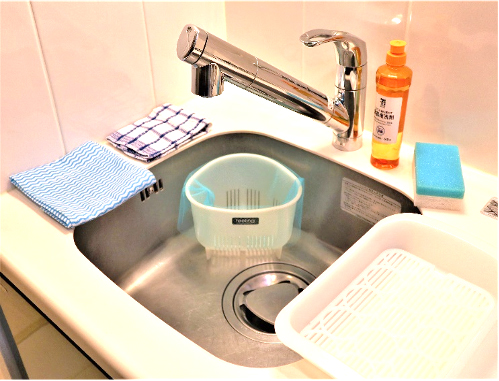 Dishwashing Detergent

×1

Dishwashing Sponge

×1

Sink Strainer

×1

Sink Garbage Bag

×3

Drainer Basket

×1

Kitchen Towel

×1

Aluminum Foil Burner Bib Liner

×1
Bath Detergent

×1

Bathtub Scrub

×1

Toilet Detergent

×1

Toilet Brush

×1

Toilet Paper

×2

Tissue Paper

×1

Garbage Bag

×5
Close