Tokyo Monthly Mansion Shimbashi 7mins by walk
Concieria Shimbashi CROSSIA
★Free Wi-Fi Access★
「Concieria Shimbashi CROSSIA」is open in March 2014
With easy access to 6 stations 10 routes spread, Concieria Shimbashi CROSSIA is proud of the mobile power unique to the core of the center of Tokyo.
The major urban area and Tokyo in a scene formation special area and the world which consists of Shimbashi, Shiodome, Shiba, Atago/Shiodome and Kasumigaseki area.
Facility provide various urban activities, such as a life and business, are convenient area centering on Shimbashi and Toranomon.

*Please note there is no front desk at the apartment.
*Inquiry 9:30-18:30 on Weekdays, 9:30-18:00 on Sat, Sun and Holidays.
Direction from Nearby Stations
"Concieria Shimbashi CROSSIA" is located in 6 minute walk from the nearby Onarimon Sta. and 7 minute walk from JR Shimbashi Sta. A convenient living is available with Convenience stores, Banks and Post Office etc. on the way to the apartment.
City Atmosphere
The apartment is located away from the crowd of the famous bar streets around Shimbashi Station. A variety of shops and restaurants will entertain you at business and leisure trips. Furthermore, Avenue des Champs-Élysées project is in progress and scheduled to open before The 2020 Tokyo Olympic Games.
Access to Major Cities
Accessible to Shinagawa, Yokohama and Tokyo Sta. with using JR Lines. Walking a little further, you can enjoy to explore many tourist destinations such as Hamarikyu Gardens Shiba Park and Tokyo Tower on your day off.
Staff Comments
"Concieria Shimbashi CROSSIA" is the building exclusively for monthly rentals Acceptable groups for job training of corporate customers. Since the apartment is conveniently located to JR Shimbashi Sta. This property is the perfect choice for multiple purposes of both individuals and corporate customers.
Features / Facilities
Close to University
Close to Car Parking
Close to Dry Cleaner
Close to Hospital
Close to Convenience Store
Close to Supermarket
Close to Coin Parking
Easy Access to Haneda Airport
Easy Access to Narita Airport
Easy Access to Shinkansen
For Students
For Business Trips
Temporary Residence for Short/Midium-Term
Convenient Location for Sightseeing
Outpatient Visit/Nursing Care etc.
Free Internet
High Security
Fully Equipped Facilities
Auto-Locked Entrance
Delivery Box
Room Cleaning Service Available at Additional Cost
Bicycle Parking
Motor Cycle Parking
Urgent Move-In
広めのお部屋(25m²以上)
Separate Wash Stand
Relatively New Building (5 Years Old)
Close to Train Sta. (in 5 mins)
With 140cm wide Double Bed
Plan
StandardA Studio
20.79m²
From 5,200JPY/day From 156,000JPY/month

StandardB Studio
20.94m²
From 5,400JPY/day From 162,000JPY/month

Superior Studio
25.38〜25.42m&sup2
From 5,800JPY/day From 174,000JPY/month
Access

Address

5-6-3, Shimbashi, Minato-ku, Tokyo

Structure/Story Building

RC (Reinforced Concrete)/14 Story

Year Built

March 2014

Surrounding Facilities

Transactions

Lessor

Last Update

2017/08/18

Next Scheduled Update

2020/04/30
Plan
Type
Period
Rent

Utilities and
Property Management Fee

Checkout Cleaning Fee
Short
more than 1 month and less than 3 months

5,400JPY/day
162,000JPY/month

1,500JPY/day
45,000JPY/month

19,800JPY/When moving in

Middle
more than 3 months and less than 7 months

5,300JPY/day
159,000JPY/month

1,500JPY/day
45,000JPY/month

31,000JPY/When moving in

5,200JPY/day
156,000JPY/month

1,500JPY/day
45,000JPY/month

42,000JPY/When moving in
Short
more than 1 month and less than 3 months

5,600JPY/day
168,000JPY/month

1,500JPY/day
45,000JPY/month

19,800JPY/When moving in

Middle
more than 3 months and less than 7 months

5,500JPY/day
165,000JPY/month

1,500JPY/day
45,000JPY/month

31,000JPY/When moving in

5,400JPY/day
162,000JPY/month

1,500JPY/day
45,000JPY/month

42,000JPY/When moving in
Short
more than 1 month and less than 3 months

6,000JPY/day
180,000JPY/month

1,500JPY/day
45,000JPY/month

19,800JPY/When moving in

Middle
more than 3 months and less than 7 months

5,900JPY/day
177,000JPY/month

1,500JPY/day
45,000JPY/month

31,000JPY/When moving in

5,800JPY/day
174,000JPY/month

1,500JPY/day
45,000JPY/month

42,000JPY/When moving in
Administration Fee : 4,000JPY(+tax)/per contract, Contract Extension Fee : 3,000JPY(+tax)/per contract
* C24 Reliable Service is included in the Property Management Fee.
※2020年3月20日~2020年6月30日の期間のご契約については、日額最大2,000円のハイシーズン料金が表示賃料に加算されます。
予めご了承の上、ご理解賜りますようよろしくお願い申し上げます。
Customer Reviews
Feb. 5, 2019 30's Female Business Trip

Feb. 22, 2018 40's Female Temporary Housing

Feb. 2, 2018 30's Female Others

Jan. 27, 2018 20's Female Sightseeing

near train station, many convenience stores nearby, comfortable apartment well equipped

Dec. 21, 2017 10's Male Business Trip

Nov. 28, 2017 10's Male Business Trip

Dec. 22, 2016 30's Female Long Stay

Dec. 22, 2016 30's Male Business Trip

Dec. 21, 2016 40's Female Long Stay
Address
5-6-3, Shimbashi, Minato-ku, Tokyo
Year Built
March 2014
Structure/Story Building
RC (Reinforced Concrete)/14 Story
Access
Surrounding Facilities
Monthly Apartment in the same area
Facility List
Appliances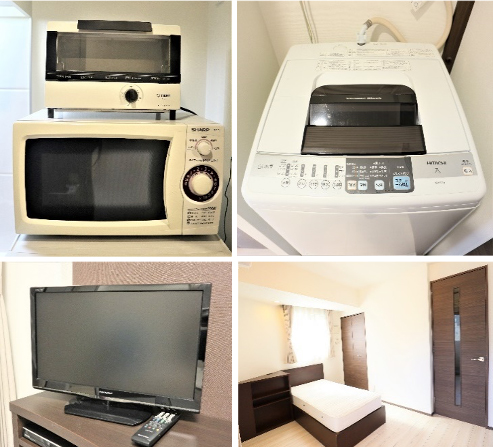 LCD TV

×1

Refrigerator

×1

Washing Machine (w/Dryer)

×1

Microwave

×1
Vacuum Cleaner

×1

Rice Cooker

×1

Hair Dryer

×1

Iron

×1
Furniture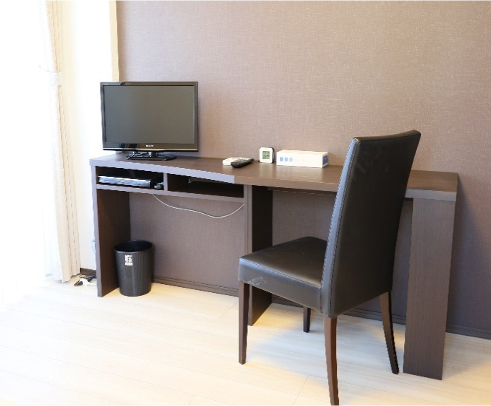 Bed (S/SW/W)

×1

TV stand

×1

Desk

×1

Ironing Board

×1

Alarm Clock

×1
Tablewares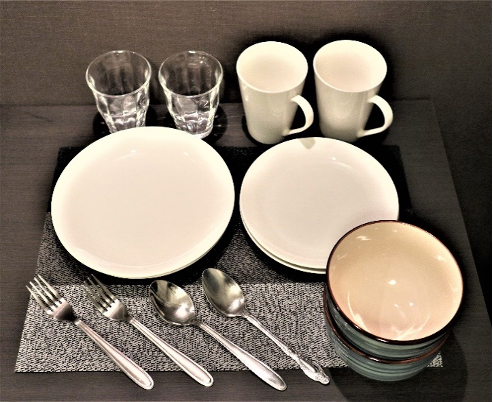 Dish (Large)

×2

Dish (Medium)

×2

Dish (Small)

×2

Small Plate

×2

Rice bowl

×2
Soup Bowl

×2

Bowl

×2

Mug Cup

×1

Cup

×2

Spoon (Large)

×2
Teaspoon

×2

Fork (Large)

×2

Fork (Small)

×2

Butter Knife

×1

Bottle Opener

×1
Cookwares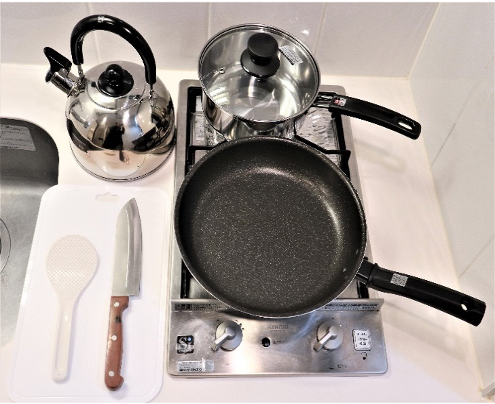 Pot

×1

Frying Pan

×1

Food Turner

×1

Ladle

×1

Rice Paddle

×1
Kitchen Knife

×1

Cuttting Board

×1

Kettle

×1

Mixing Bowl

×1

Colander

×1
Expendables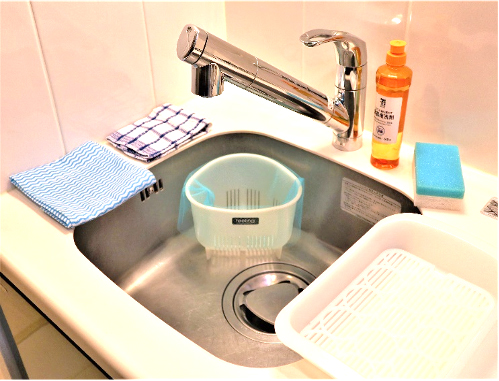 Sink Strainer

×1

Sink Garbage Bag

×3

Drainer Basket

×1

Aluminum Foil Burner Bib Liner

×2

Dishwashing Detergent

×1

Dishwashing Sponge

×1
Sponge Holder

×1

Bath Detergent

×1

Bathtub Scrub

×1

Toilet Detergent

×1

Toilet Brush

×1

Deodorizer (Toilet/Fridge)

×1
Toilet Paper

×2

Tissue Paper

×1

Disposable Chopsticks

×1

Garbage Bag

×5

Ventilation Fan Filter

×1

hanger

×5
Close