Tokyo Monthly Mansion Onarimon 3mins by walk
Concieria Shiba Koen
★Free Wi-Fi Access★
The Concieria Shiba Koen is situated beside Shiba Park and Zojoji Temple, relaxing urban oases located at the foot of the Tokyo Tower.
With four stations on nine train lines within walking distance, it offers speedy access to major metropolitan shopping districts, including Ginza, Harajuku, and Shinjuku.
It is also only a short taxi ride to the trendy nightlife and restaurants of Roppongi, Aoyama, and Akasaka.

*Please note there is no front desk at the apartment.
*Inquiry 9:30-18:30 on Weekdays, 9:30-18:00 on Sat, Sun and Holidays.
Direction from Nearby Stations
From Onarimon Sta., passing through convenience/drug store, walking on the back street, then you will be at the property. Furthermore, 10 minutes by walk from Shimbashi Sta. for increasing the range of activities. From Shimbashi Sta., come out from Karasumori Exit, walk cross Shintora Dori Ave., you will soon reach the property. Many different kinds of restaurants are around Shimbashi Sta., you will find and enjoy the new discovery each time if you try different streets.
City Atmosphere
One of Tokyo's best know business district "Shimbashi", The view of nearby Toranomon and the government office as a political heart of Japan, and you still experience the traditional center of Tokyo such as Tokyo Tower and Zojoji Temple. The property is located in the back street of the main street Hibiya Dori Ave., provides a quiet location.
Access to Major Cities
Subway Onarimon Sta. Mita Line, Subway Daimon Sta. Oedo Line and JR Shimbashi Sta. is available nearby. Easy access to wherever major areas of Minato-ku, Shinjuku-ku and along JR Yamanote Line. Furthermore, since Hamamatsucho and Shinagawa Sta. are within 20 minutes to access, the transportation such as Shinkansen Trains and Airplanes are easily accessible.
Staff Comments
Excellent Location, only 3 minutes walk from the nearest station. You can't miss it with Tokyo Tower and Shiba Park is within walking distance. In addition, the interior renovation has been done in 2016, We are confident that you will be satisfied. Interior corridors provide a sense of privacy.
Features / Facilities
Close to University
Close to Car Parking
Close to Dry Cleaner
Close to Hospital
Close to Convenience Store
Close to Supermarket
Close to Coin Parking
Easy Access to Haneda Airport
Easy Access to Narita Airport
Easy Access to Shinkansen
For Students
For Business Trips
Temporary Residence for Short/Midium-Term
Convenient Location for Sightseeing
Outpatient Visit/Nursing Care etc.
Free Internet
High Security
Fully Equipped Facilities
Auto-Locked Entrance
Delivery Box
Room Cleaning Service Available at Additional Cost
Bicycle Parking
Motor Cycle Parking
Urgent Move-In
広めのお部屋(25m²以上)
Separate Wash Stand
Relatively New Building (5 Years Old)
Close to Train Sta. (in 5 mins)
With 140cm wide Double Bed
Plan
Standard Studio (Renovated)
20.03〜21.47m&sup2
From 5,300JPY/day From 159,000JPY/month
Access

Address

6-15-1, Shimbashi, Minato-ku, Tokyo

Structure/Story Building

SRC (Steel-Framed Reinforced Concrete)/15 Story

Year Built

March 2007

Surrounding Facilities

Transactions

Lessor

Last Update

2018/08/24

Next Scheduled Update

2020/04/30
Plan
Type
Period
Rent

Utilities and
Property Management Fee

Checkout Cleaning Fee
Short
more than 1 month and less than 3 months

5,500JPY/day
165,000JPY/month

1,500JPY/day
45,000JPY/month

19,800JPY/When moving in

Middle
more than 3 months and less than 7 months

5,400JPY/day
162,000JPY/month

1,500JPY/day
45,000JPY/month

31,000JPY/When moving in

5,300JPY/day
159,000JPY/month

1,500JPY/day
45,000JPY/month

42,000JPY/When moving in
Administration Fee : 4,000JPY(+tax)/per contract, Contract Extension Fee : 3,000JPY(+tax)/per contract
* C24 Reliable Service is included in the Property Management Fee.
※2020年3月20日~2020年6月30日の期間のご契約については、日額最大2,000円のハイシーズン料金が表示賃料に加算されます。
予めご了承の上、ご理解賜りますようよろしくお願い申し上げます。
Customer Reviews
Jan. 27, 2018 10's Female Sightseeing

Номер хороший, чистый. Место расположение просто отличное. До Tokyo tower очень близко! Не далеко станция шимбаши от нее можно во многие места добраться. Очень тихо и уютно. 22nd Nov,2017

Jan. 25, 2018 10's Male Leisure

Live like a real Japanese person It was a real apartment with everything. bed comfy!!! yes hot hot water!!! o and the best spray my bum toilet. aug, 2017 Canadian

Jan. 25, 2018 20's Female Leisure

"+" living in the center of others everyday lifes and pretending to be a local "gayadzin" "+" incredable choice of cafes and small restrants nearby "+" lots of family marts, lawsons and 7/11s Oct , 2017 Russian

Jan. 25, 2018 30's Female Leisure

Excellent location. Very clean and safe even if staying on your own. Enough room for one person. Great to have kitchen facilities. Easy walking to a number of stations.

May. 12, 2019 20's Male Reconstruction / Renovation

Aug. 7, 2017 30's Male Leisure

눇 It was a real apartment with everything. bed comfy!!! yes hot hot water!!! o and the best spray my bum toilet.

Dec. 21, 2016 40's Male Business Trip

Dec. 21, 2016 50's Male Business Trip
Address
6-15-1, Shimbashi, Minato-ku, Tokyo
Year Built
March 2007
Structure/Story Building
SRC (Steel-Framed Reinforced Concrete)/15 Story
Access
Surrounding Facilities
Monthly Apartment in the same area
Facility List
Appliances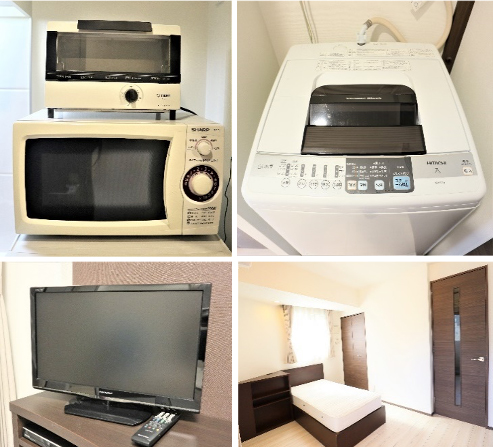 LCD TV

×1

Refrigerator

×1

Washing Machine (w/Dryer)

×1

Microwave

×1
Vacuum Cleaner

×1

Rice Cooker

×1

Hair Dryer

×1

Iron

×1
Furniture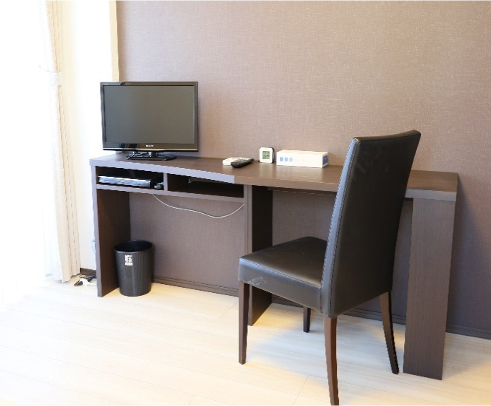 Bed (S/SW/W)

×1

TV stand

×1

Desk

×1

Ironing Board

×1

Alarm Clock

×1
Tablewares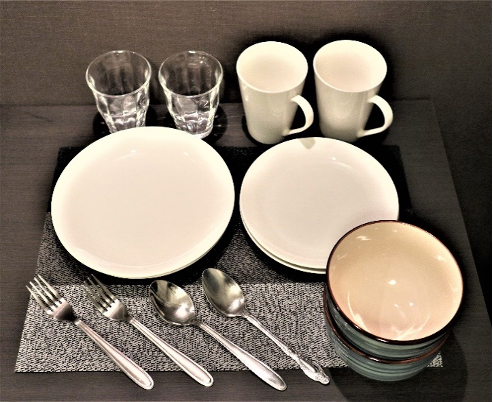 Dish (Large)

×2

Dish (Medium)

×2

Dish (Small)

×2

Small Plate

×2

Rice bowl

×2
Soup Bowl

×2

Bowl

×2

Mug Cup

×1

Cup

×2

Spoon (Large)

×2
Teaspoon

×2

Fork (Large)

×2

Fork (Small)

×2

Butter Knife

×1

Bottle Opener

×1
Cookwares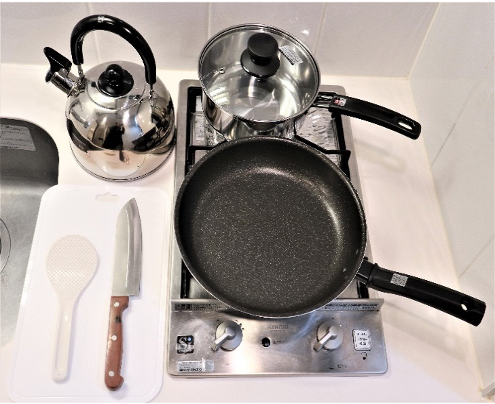 Pot

×1

Frying Pan

×1

Food Turner

×1

Ladle

×1

Rice Paddle

×1
Kitchen Knife

×1

Cuttting Board

×1

Kettle

×1

Mixing Bowl

×1

Colander

×1
Expendables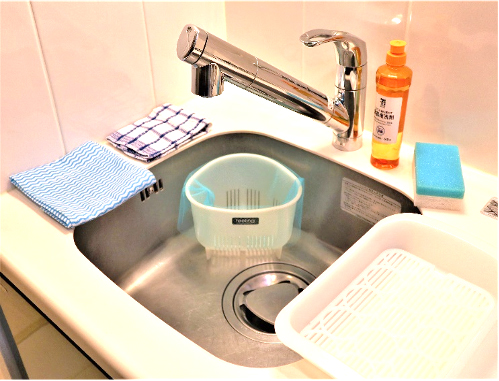 Sink Strainer

×1

Sink Garbage Bag

×3

Drainer Basket

×1

Aluminum Foil Burner Bib Liner

×2

Dishwashing Detergent

×1

Dishwashing Sponge

×1
Sponge Holder

×1

Bath Detergent

×1

Bathtub Scrub

×1

Toilet Detergent

×1

Toilet Brush

×1

Deodorizer (Toilet/Fridge)

×1
Toilet Paper

×2

Tissue Paper

×1

Disposable Chopsticks

×1

Garbage Bag

×5

Ventilation Fan Filter

×1

hanger

×5
Close