Tokyo Monthly Mansion Hanzomon 2mins by walk
Palace Studio Kojimachi
Premium Location to Hanzomon Station by 2 Minutes Walk
Palace Studio Kojimachi is built in 2004, 13 story building on the ground, condominium apartment in Chiyoda-ku made of reinforced concrete. Hanzomon Sta. of Tokyo Metro Hanzomon Line is only a couple of minutes by walking yet located in a calm environment. In the neighborhood, many sites to explore such as the imperial Palace as well as Chidorigafuchi Park, British Embassy and Vatican Embassy etc. with a full of dignity and loyalty with rich greenry nature. In addition, the Imperial Palace is well-known as the extensive jogging circuit, highly recommended for people who needs healing environments in a busy life. The appearance of building is mainly tiled in brown, the platform is featured as rarefied and sophisticated structure with stylish granite stones. In the entrance hall, delivery boxes, the auto-locked security system with TV monitor at the entrance, bicycle parkings and the luxurious lobby to welcome visitors is provided. Rooms are bacically studio type with highly required facilities such as separate wash stand, bath room with dryer function, kitchen sink grill and free internet connection, the property with a comfortable daily life is provided.
Direction from Nearby Stations
Palace Studio Kojimachi is located in 2 minute walk from the nearest Hanzomon Sta. of Subway Hanzomon Line. Convenience stores and restaurants are around the station for leading a comfortable daily life.
City Atmosphere
Palace Studio Kojimachi is the property located in a calm environment away from Shinjuku Dori Ave. Nearby Imperial Palace for jogging and exploring Kitanomaru Park to experience the rich greenry with nature on your day off is recommended.
Access to Major Cities
Convenient access to Shibuya, Jinbocho and Otemachi etc. with using nearby Subway Hanzomon Line. From another nearby Kojimachi Sta. is 7 minutes by walk, convenient access to Ikebukuro or Toyosu with using Subway Yurakucho Line.
Staff Comments
Palace Studio Kojimachi is located in a premium location in the heart of Tokyo yet, quiet residential neighborhood. You can spend your relaxing weekends at nearby Imperial Palace and Kitanomaru Park. There are convenience stores and restaurants around, it's perfect for both business and leisure travelers.
Features / Facilities
Close to University
Close to Car Parking
Close to Dry Cleaner
Close to Hospital
Close to Convenience Store
Close to Supermarket
Close to Coin Parking
Easy Access to Haneda Airport
Easy Access to Narita Airport
Easy Access to Shinkansen
For Students
For Business Trips
Temporary Residence for Short/Midium-Term
Convenient Location for Sightseeing
Outpatient Visit/Nursing Care etc.
Free Internet
High Security
Fully Equipped Facilities
Auto-Locked Entrance
Delivery Box
Room Cleaning Service Available at Additional Cost
Bicycle Parking
Motor Cycle Parking
Urgent Move-In
広めのお部屋(25m²以上)
Separate Wash Stand
Relatively New Building (5 Years Old)
Close to Train Sta. (in 5 mins)
With 140cm wide Double Bed
Plan
Standard Studio (Renovated)
22.63m²
From 5,000JPY/day From 150,000JPY/month

StandardA Studio (Renovated)
23.4m²
From 5,200JPY/day From 156,000JPY/month

Superior Studio (Renovated)
24.77m²
From 5,300JPY/day From 159,000JPY/month

Deluxe Studio (Renovated)
28.07m²
From 5,800JPY/day From 174,000JPY/month
Access

Address

1-10-1, Kojimachi, Chiyoda-ku, Tokyo

Structure/Story Building

SRC (Steel-Framed Reinforced Concrete)/13 Story

Year Built

April 2004

Surrounding Facilities

Transactions

Lessor

Last Update

2020/03/05

Next Scheduled Update

2020/04/30
Plan
Type
Period
Rent

Utilities and
Property Management Fee

Checkout Cleaning Fee
Administration Fee : 4,000JPY(+tax)/per contract, Contract Extension Fee : 3,000JPY(+tax)/per contract
* C24 Reliable Service is included in the Property Management Fee.
※2020年3月20日~2020年6月30日の期間のご契約については、日額最大2,000円のハイシーズン料金が表示賃料に加算されます。
予めご了承の上、ご理解賜りますようよろしくお願い申し上げます。
Customer Reviews
Feb. 15, 2018 30's Male Business Trip

Jan. 25, 2018 30's Male Business Trip

Jan. 25, 2018 40's Female Business Trip

Jan. 25, 2018 30's Male Sightseeing

If you prefer apartments to hotels, there aren't that many options. As far as value for money goes, this is a great choice. Spacious by Tokyo standards. Nice quiet neighborhood. Jul,2017 Russia

Jan. 25, 2018 30's Female Sightseeing

The flat is in a perfect location, it's easy to get everywhere around the city. It has everything one might need, it's clean and quite spacious as for Tokyo. There is a free taxi from key pick up place. People are extremely kind. Jan,2018 Switzerland

Jan. 25, 2018 30's Male Sightseeing

It is a holiday apartment, just like you rent a suite room in Tokyo for a short period of time. So it is full furniture ready, such as the kitchen, microwave oven and even washing machine, etc. Aug,2016 Taiwan

Jan. 25, 2018 30's Male Sightseeing

Consider this place when you are planning to stay more than a week. First, checking in/out system was comfortable after all!!! Second, it was the best location for me, just 10-15 minute walk from the National Diet Library. Jun,2016 South Korea

Jan. 25, 2018 20's Female Sightseeing

Excellent location and value for money. +Location, services, staff. Mar,2016 Denmark

Jan. 25, 2018 30's Female Sightseeing

Great quiet neighborhood, would definitely stay here again! Oct,2017 Canada

Nov. 9, 2017 10's Female Business Trip

Dec. 22, 2016 30's Female Business Trip

Dec. 21, 2016 30's Male Business Trip
Address
1-10-1, Kojimachi, Chiyoda-ku, Tokyo
Year Built
April 2004
Structure/Story Building
SRC (Steel-Framed Reinforced Concrete)/13 Story
Access
Surrounding Facilities
Monthly Apartment in the same area
Facility List
Appliances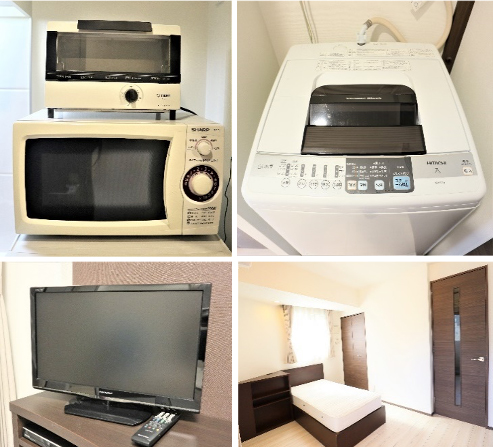 LCD TV

×1

Refrigerator

×1

Washing Machine (w/Dryer)

×1

Microwave

×1
Vacuum Cleaner

×1

Rice Cooker

×1

Hair Dryer

×1

Iron

×1
Furniture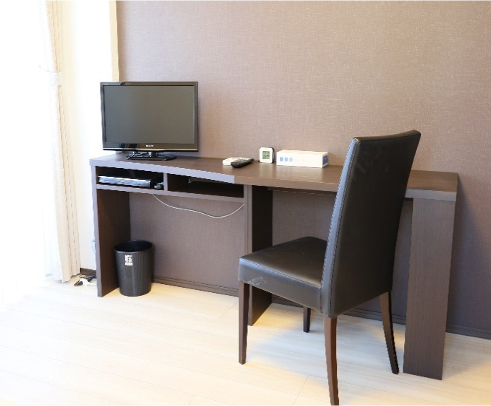 Bed (S/SW/W)

×1

TV stand

×1

Desk

×1

Ironing Board

×1

Alarm Clock

×1
Tablewares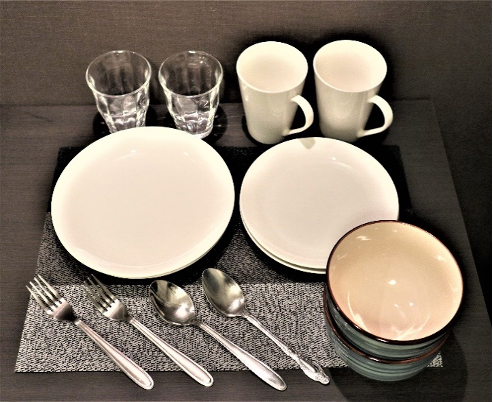 Dish (Large)

×2

Dish (Medium)

×2

Dish (Small)

×2

Small Plate

×2

Rice bowl

×2
Soup Bowl

×2

Bowl

×2

Mug Cup

×1

Cup

×2

Spoon (Large)

×2
Teaspoon

×2

Fork (Large)

×2

Fork (Small)

×2

Butter Knife

×1

Bottle Opener

×1
Cookwares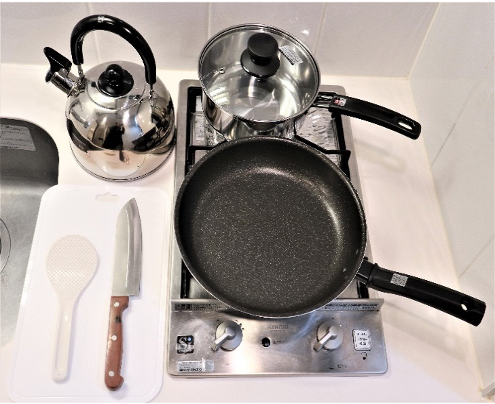 Pot

×1

Frying Pan

×1

Food Turner

×1

Ladle

×1

Rice Paddle

×1
Kitchen Knife

×1

Cuttting Board

×1

Kettle

×1

Mixing Bowl

×1

Colander

×1
Expendables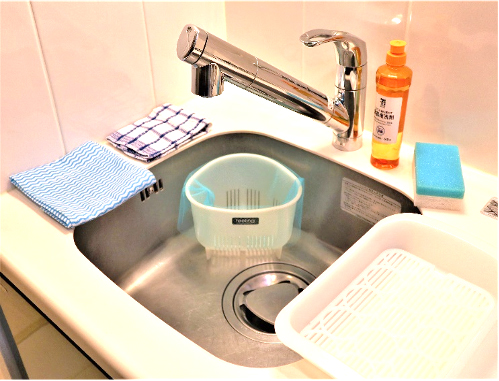 Sink Strainer

×1

Sink Garbage Bag

×3

Drainer Basket

×1

Aluminum Foil Burner Bib Liner

×2

Dishwashing Detergent

×1

Dishwashing Sponge

×1
Sponge Holder

×1

Bath Detergent

×1

Bathtub Scrub

×1

Toilet Detergent

×1

Toilet Brush

×1

Deodorizer (Toilet/Fridge)

×1
Toilet Paper

×2

Tissue Paper

×1

Disposable Chopsticks

×1

Garbage Bag

×5

Ventilation Fan Filter

×1

hanger

×5
Close