Standard Studio (Renovated) 20.85〜22.19m&sup2 
Type
Period
Rent

Utilities and
Property Management Fee

Checkout Cleaning Fee
Standard Studio (Renovated) 20.85〜22.19m&sup2
Short
more than 1 month and less than 3 months

5,300JPY/day
159,000JPY/month

1,500JPY/day
45,000JPY/month

19,800JPY/When moving in

Middle
more than 3 months and less than 7 months

5,200JPY/day
156,000JPY/month

1,500JPY/day
45,000JPY/month

31,000JPY/When moving in

5,100JPY/day
153,000JPY/month

1,500JPY/day
45,000JPY/month

42,000JPY/When moving in
Administration Fee : 4,000JPY(+tax)/per contract, Contract Extension Fee : 3,000JPY(+tax)/per contract
* C24 Reliable Service is included in the Property Management Fee.
※2020年3月20日~2020年6月30日の期間のご契約については、日額最大2,000円のハイシーズン料金が表示賃料に加算されます。
予めご了承の上、ご理解賜りますようよろしくお願い申し上げます。
Features / Facilities
LCD TV
Air Conditioner
Microwave
Refrigerator
Toaster
Stove
Washing Machine or Washing Machine w/Dryer
Desk Lamp
Bed
Sofa Bed
Bathroom Dryer
Separate Bathroom and Toilet Room
Bidet Toilet
Separate Wash Stand
Intercoms with Color Monitor
Double Locks
Motion Sensor Light
1K (Studio Apartment)
1DK (1 Bed Room Apartment)
Non-Smoking
Competitive Package
Popular Among Women
Additional Tenants
| | |
| --- | --- |
| Utility Charges | 9,300JPY/month(310JPY/day) for each additional person |
| Checkout Cleaning Fee | 9,300JPY/month for each additional person |
Bedding / Towel Set
Rental Bedding/Towel Set

From 6,700 JPY/Single (Up to 30 Days)


* The contents may differ between Spring-Summer and Autumn-Winter Seasons.
For details, please check with the PDF file.
Rental linen set provided by Hatchi. Clearth Rent/Tokyo Monthly 21 is the agent of your request at no charge.
Optional Expenses
Room Cleaning Service

Simple Cleaning ... 1 Room/1K: 2,680 JPY per time
(Separate estimate is required for the room over 40m²)
Expense Calculator
* The calculated amount is the example of cost. Please contact us for more details.
Access

Address

7-17-13, Nishi Shinjuku, Shinjuku-ku, Tokyo

Structure/Story Building

SRC (Steel-Framed Reinforced Concrete)/14 Story

Year Built

December 2005

Surrounding Facilities

Transactions

Lessor

Last Update

2020/01/23

Next Scheduled Update

2020/04/30
Facility List
Appliances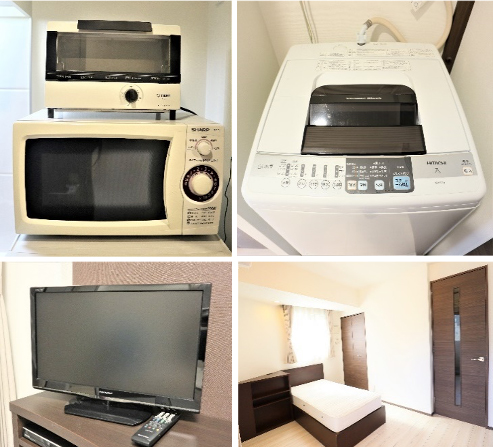 LCD TV

×1

Refrigerator

×1

Washing Machine (w/Dryer)

×1

Microwave

×1
Vacuum Cleaner

×1

Rice Cooker

×1

Hair Dryer

×1

Iron

×1
Furniture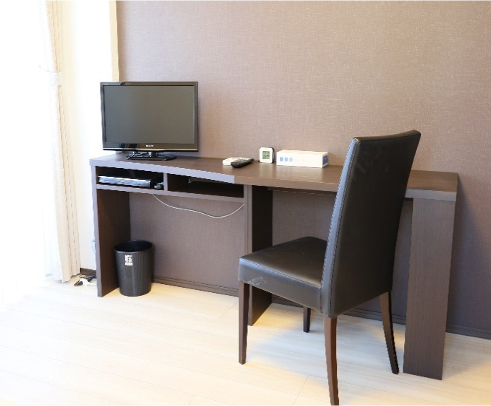 Bed (S/SW/W)

×1

TV stand

×1

Desk

×1

Ironing Board

×1

Alarm Clock

×1
Tablewares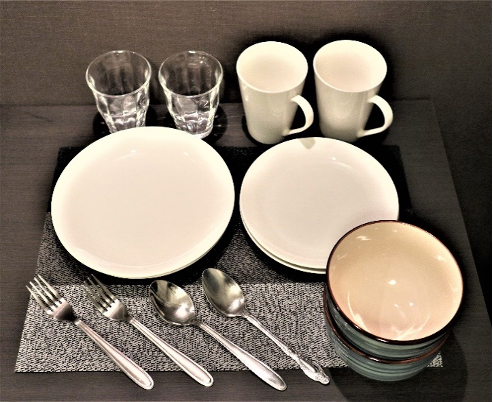 Dish (Large)

×2

Dish (Medium)

×2

Dish (Small)

×2

Small Plate

×2

Rice bowl

×2
Soup Bowl

×2

Bowl

×2

Mug Cup

×1

Cup

×2

Spoon (Large)

×2
Teaspoon

×2

Fork (Large)

×2

Fork (Small)

×2

Butter Knife

×1

Bottle Opener

×1
Cookwares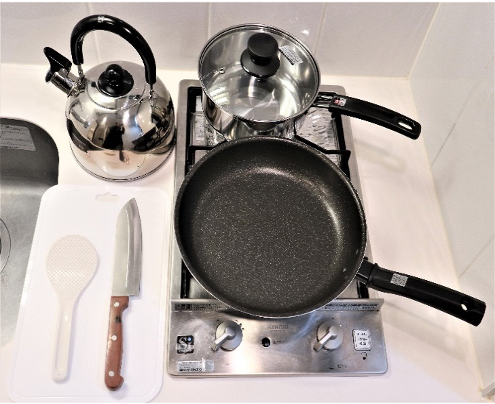 Pot

×1

Frying Pan

×1

Food Turner

×1

Ladle

×1

Rice Paddle

×1
Kitchen Knife

×1

Cuttting Board

×1

Kettle

×1

Mixing Bowl

×1

Colander

×1
Expendables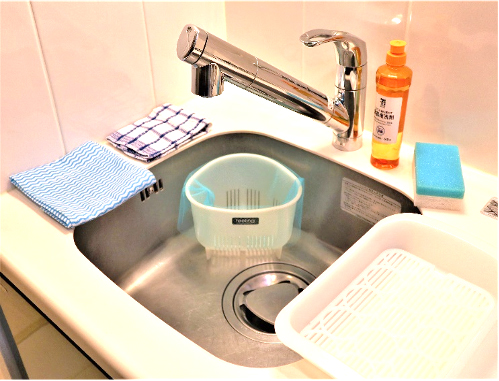 Sink Strainer

×1

Sink Garbage Bag

×3

Drainer Basket

×1

Aluminum Foil Burner Bib Liner

×2

Dishwashing Detergent

×1

Dishwashing Sponge

×1
Sponge Holder

×1

Bath Detergent

×1

Bathtub Scrub

×1

Toilet Detergent

×1

Toilet Brush

×1

Deodorizer (Toilet/Fridge)

×1
Toilet Paper

×2

Tissue Paper

×1

Disposable Chopsticks

×1

Garbage Bag

×5

Ventilation Fan Filter

×1

hanger

×5
Close